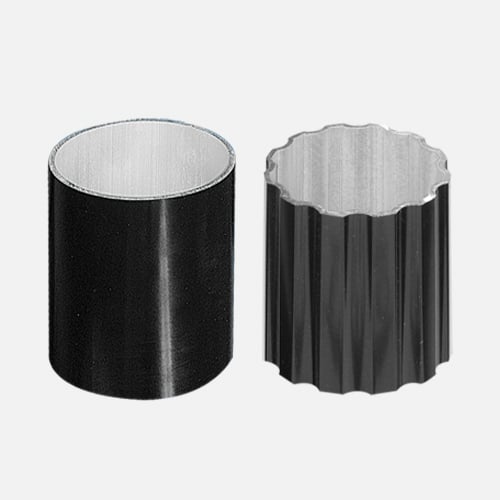 Modern Post Top Luminaire Unit
CL5-PT-M5
– PT-M5 LED Modern Post Top Luminaire
– CL5 Decorative Base
– Post Top Height: 24″ Post Top Width 26.2″
– Base Height: 23" Base Width: 17"
– Fits all 3″,4″, and 5″ Brandon Industries Smooth or Fluted Poles
Contact Our Sales Team for Current Specification and IES Information.
Contemporary styled post top lights provide both form and function for city centers, community areas, campuses and revitalized downtown blocks. At night the area lights provide security and foot path lighting for pedestrians as well as street visibility for automotive traffic. During the day the post tops contribute to the streetscape and landscape visual appeal.
The CL5-PT-M5 is clean and elegant post top luminaire with a clear led cylinder and die-cast aluminum frame. The streetscape light pole provides a 120-degree light distribution field in 3,000K, 4,000K or 5,000K CCT. The 3" fluted or aluminum pole, and the smooth traditional 23" tall aluminum base are polyester power-coated to protect against the elements and damage from bikes, vehicles, animals and other wear and tear items.