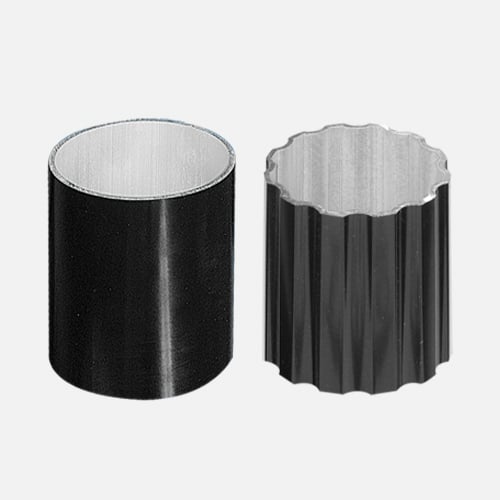 Modern Post Top Luminaire Unit
CL7-PT-M8/9
– PT-M8/9 LED Modern Post Top Luminaire
– CL7 Decorative Base
– Post Top Height: 26.2″ Post Top Width 22.1″
– Base Height: 24" Base Width: 20"
– Fits all 3″,4″, and 5″ Brandon Industries Smooth or Fluted Poles
Contact Our Sales Team for Current Specification and IES Information.
Post top area lights not only provide light for vehicles and pedestrians, they also serve to enhance the aesthetic of many different types of environments including residential neighborhoods, pedestrian walkways, urban boulevards, retail centers. Modern post top designs include sleek lines that deliver a simple elegance perfectly suited for many city centers, community areas, campuses and revitalized downtown blocks.
The CL7-PT-M8/M9 modern post top includes an elegant sweeping two-prong die-cast aluminum housing that mounts atop a 5" diameter extruded aluminum pole. The optional smooth or fluted pole and the 24" x 20" elegant base are both polyester powder-coat sealed to protect against weather and damage from daily wear and tear. The luminaire delivers 120-degree optics for large area of light distribution and is available in semi-gloss black or textured dark bronze whichever is best suited for the design theme of your city center sidewalks, parks, retail areas and communities. The M8 model will replace up to 100-watt metal halide (MH) or high-pressure sodium (HPS) fixtures. The M9 will replace up to 250 MH or HPS light poles.